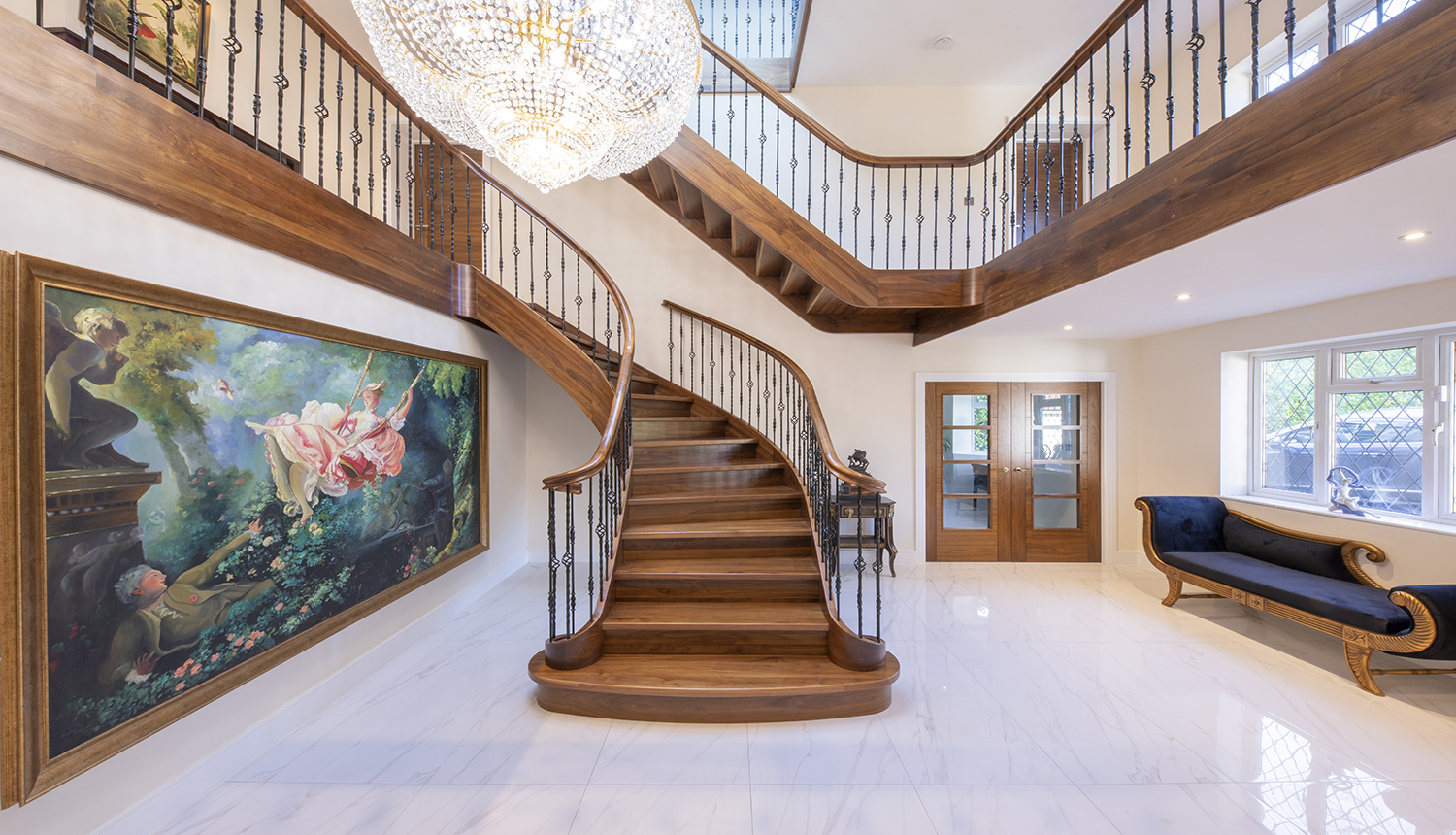 You won`t find another house with a staircase the same as yours
Stairs made from grade prime
Black American Walnut
You won`t find another house with a staircase the same as yours
Timeless style, elegant design
You won`t find another house with a staircase the same as yours
Perfect contemporary marriage of
oak and glass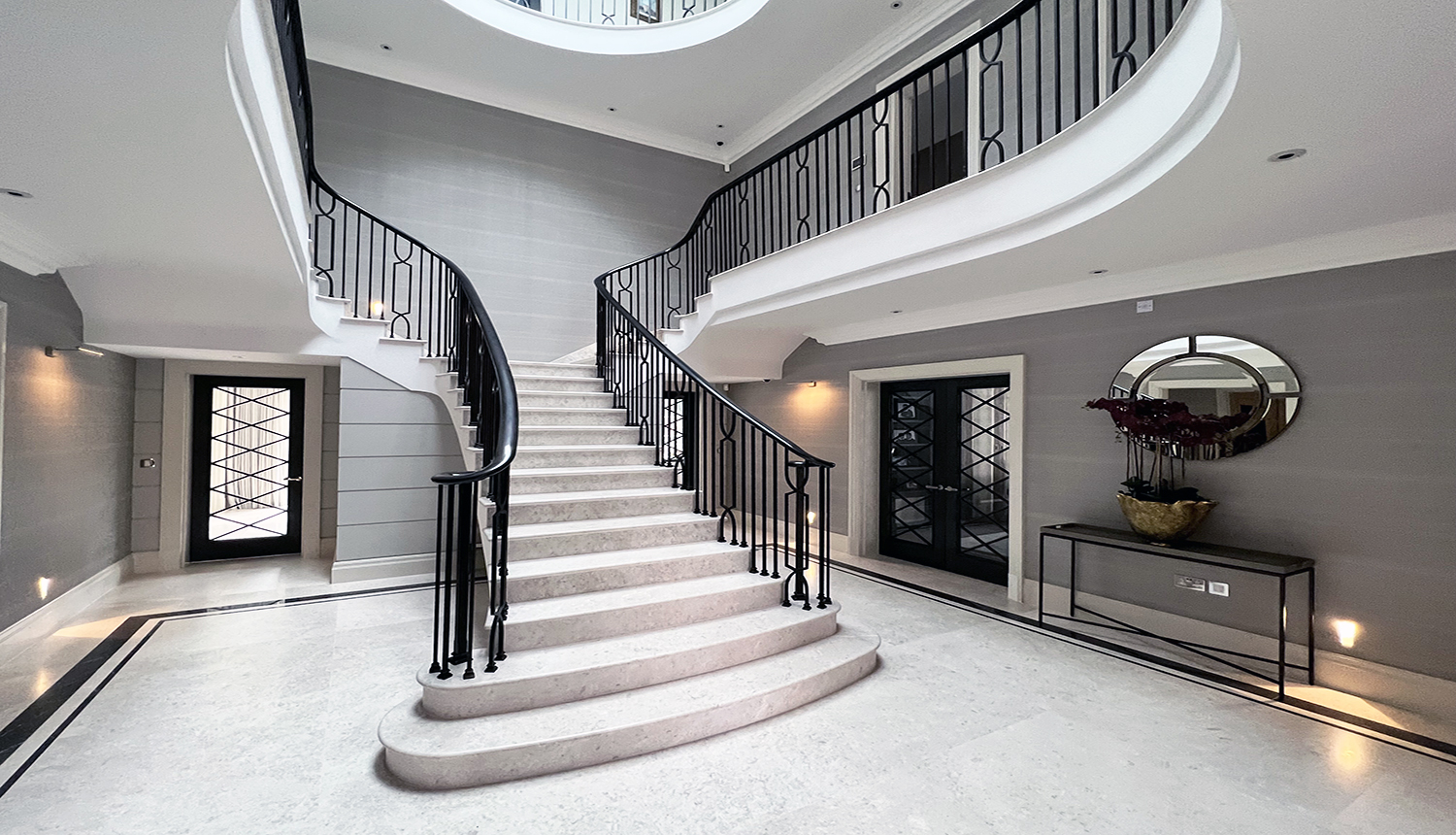 You won`t find another house with a staircase the same as yours
Stairs from stone with bespoke metalwork
You won`t find another house with a staircase the same as yours
Curved concrete stairs cladded with oak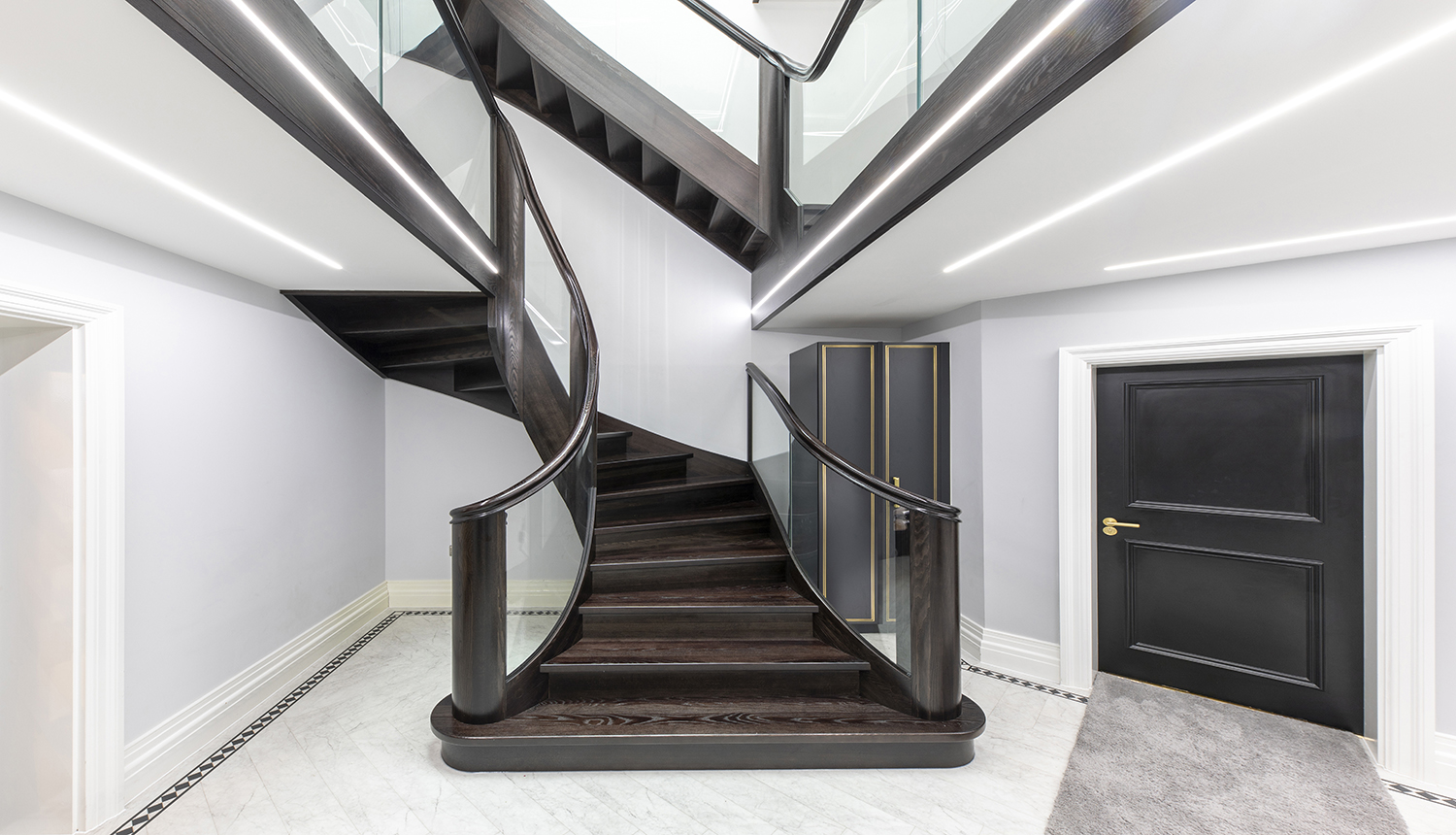 You won`t find another house with a staircase the same as yours
Stairs from stained ash with curved glass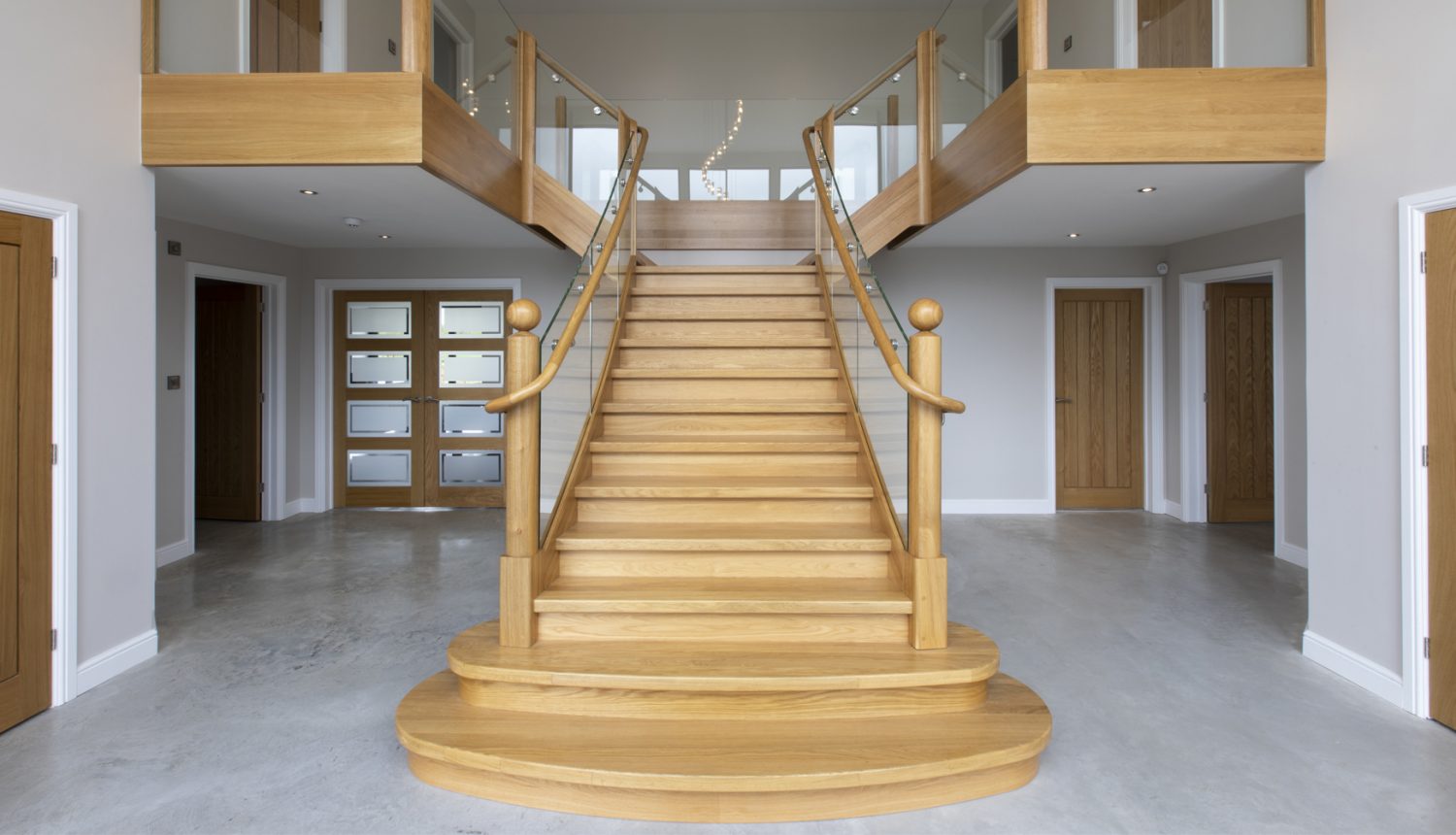 You won`t find another house with a staircase the same as yours
T-shape stairs with curved glass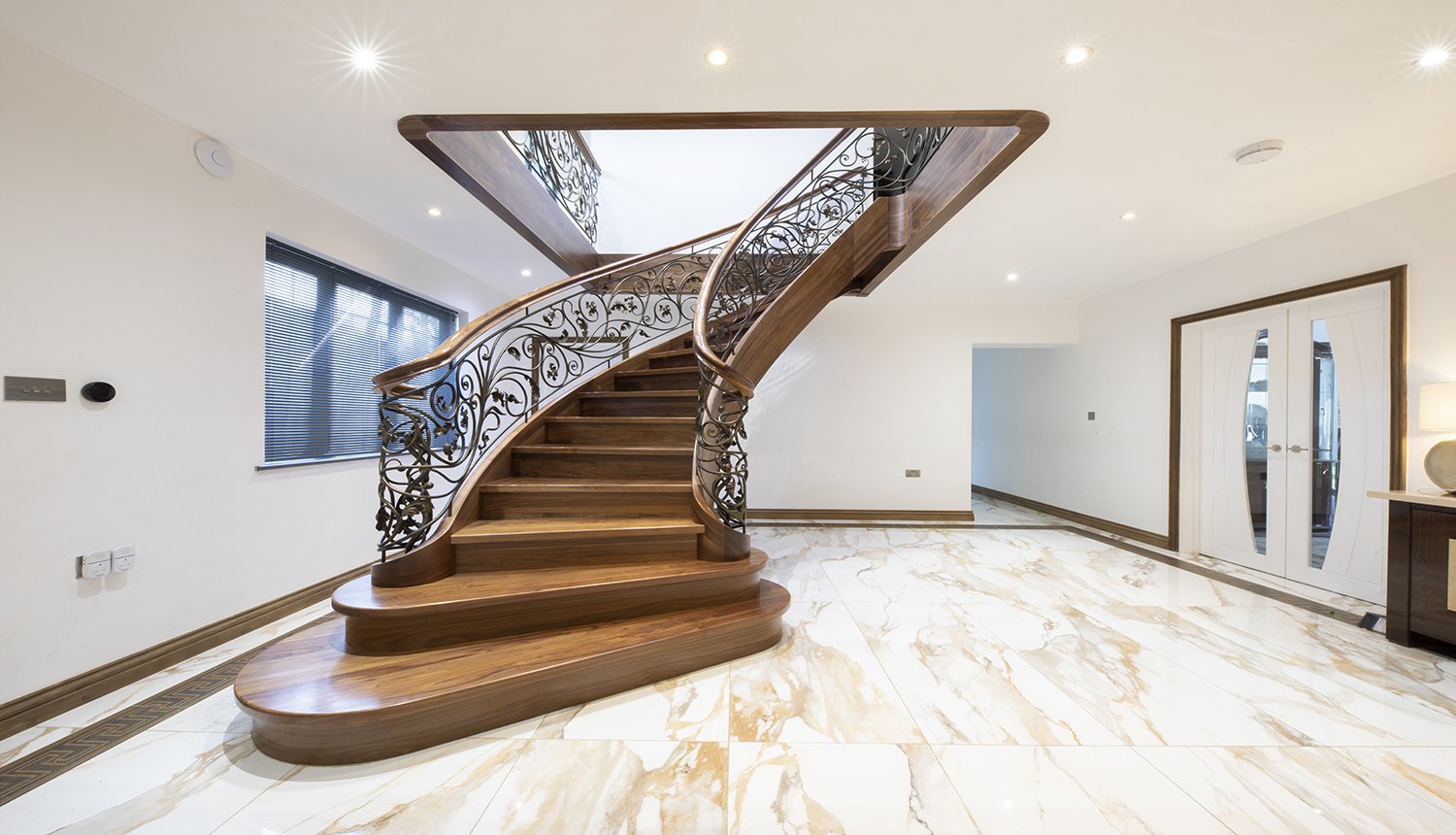 You won`t find another house with a staircase the same as yours
Stairs made from grade prime
Black American Walnut
You won`t find another house with a staircase the same as yours
Perfect blend with luxury interior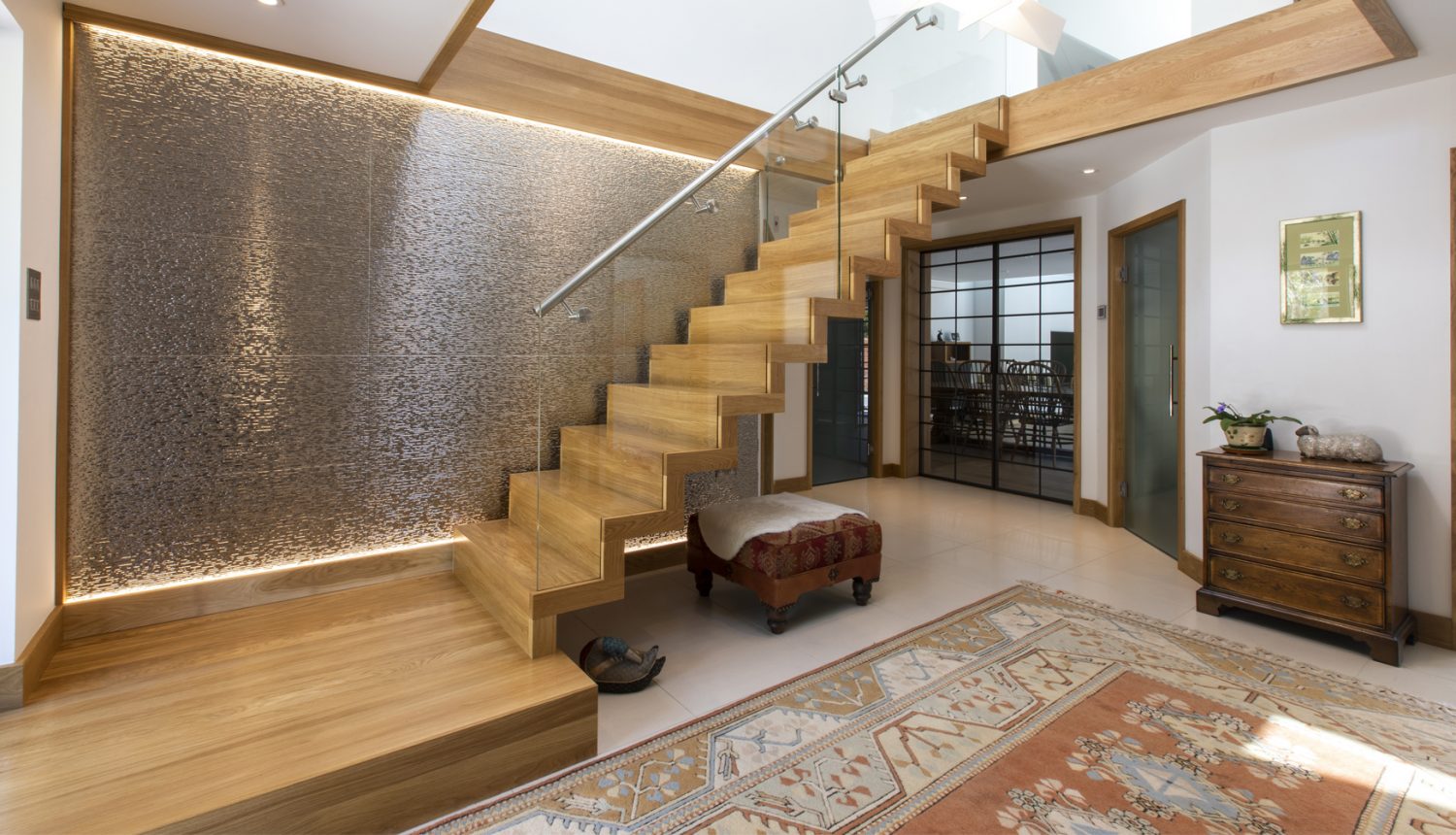 You won`t find another house with a staircase the same as yours
Modern floating stairs with glass rails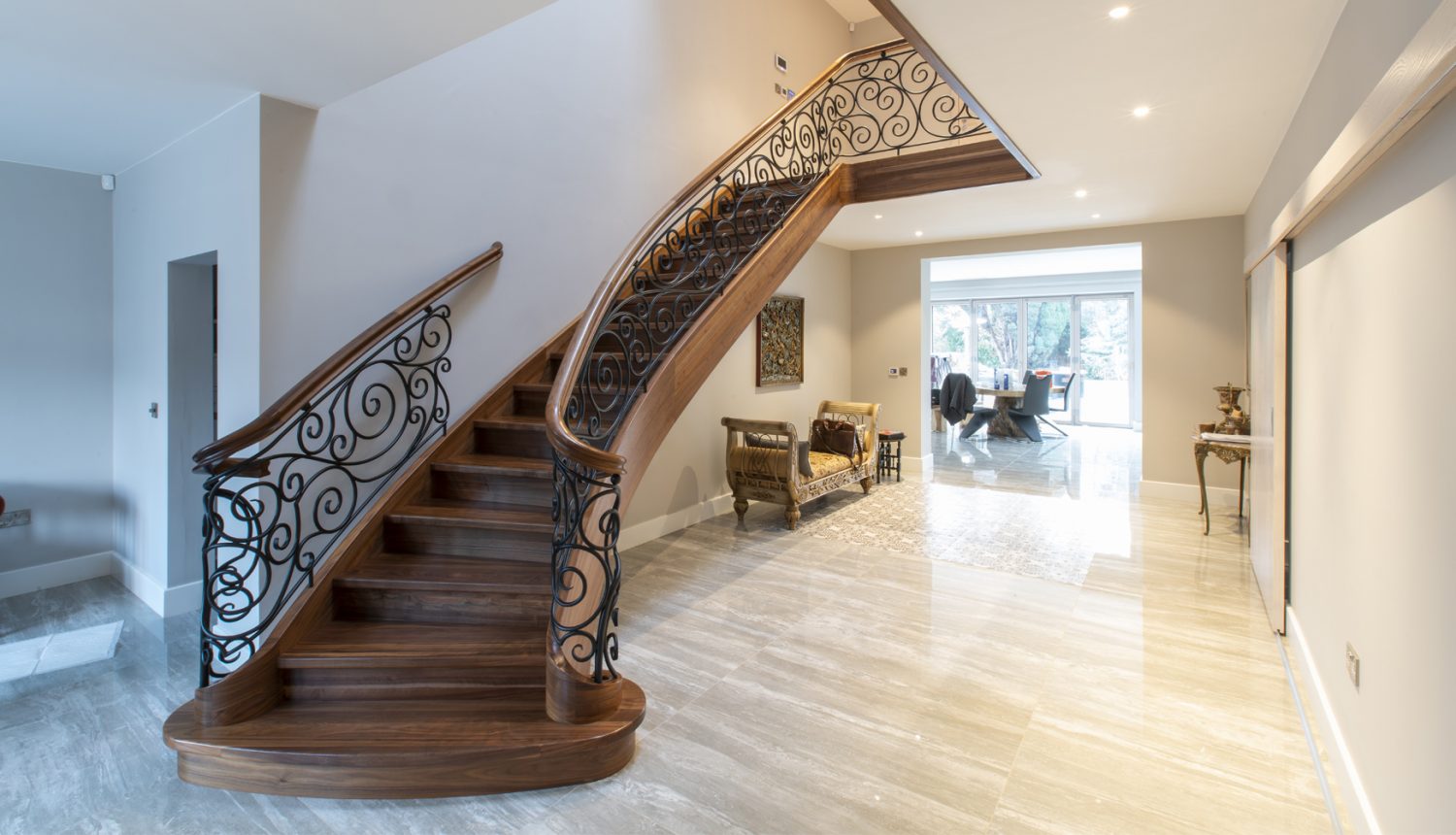 You won`t find another house with a staircase the same as yours
Stairs made from grade prime
Black American Walnut
You won`t find another house with a staircase the same as yours
Solid birch stairs with Wenge handrail
And outstanding chrome spindles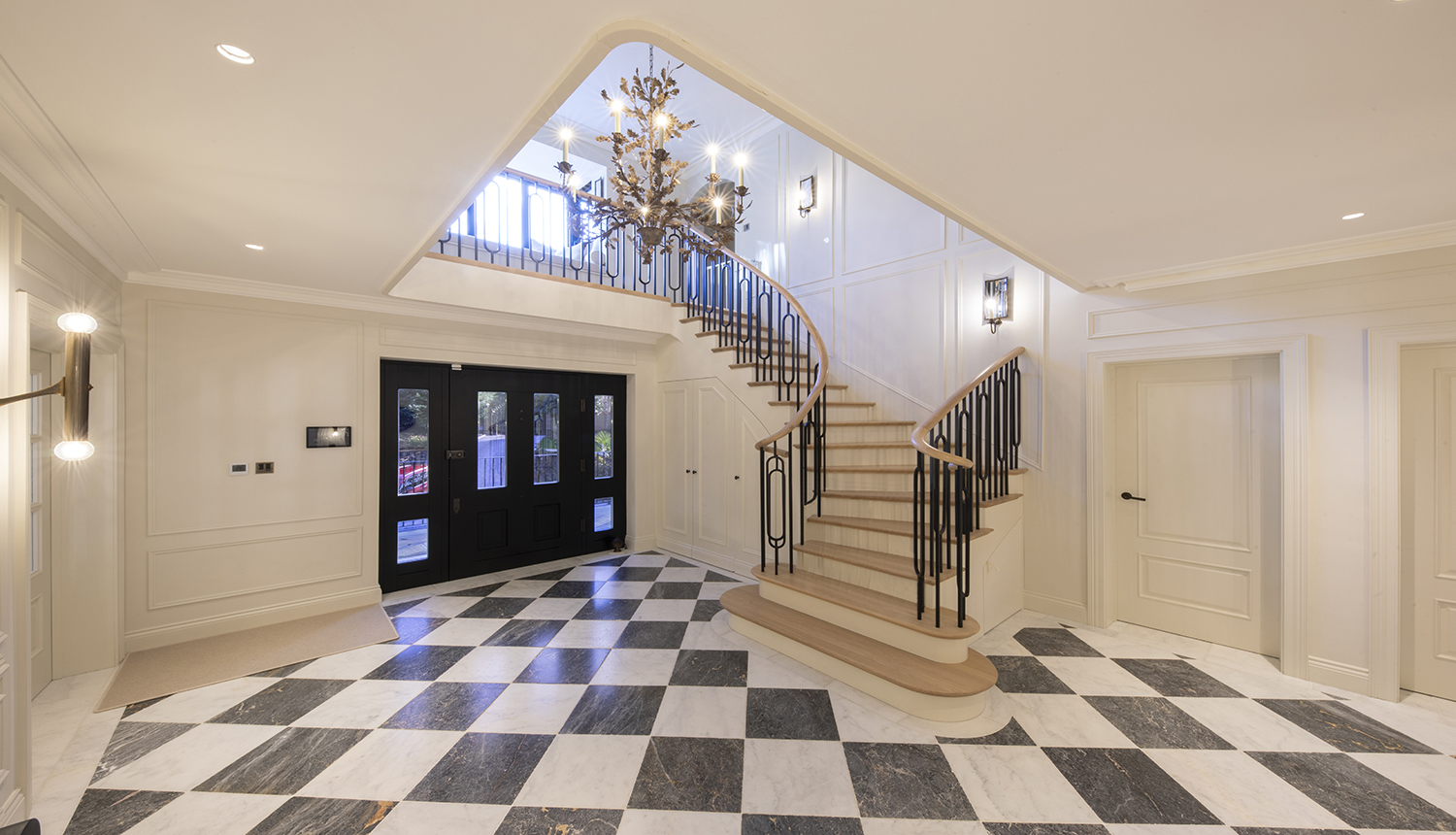 You won`t find another house with a staircase the same as yours
Bespoke custom made banisters to suit every style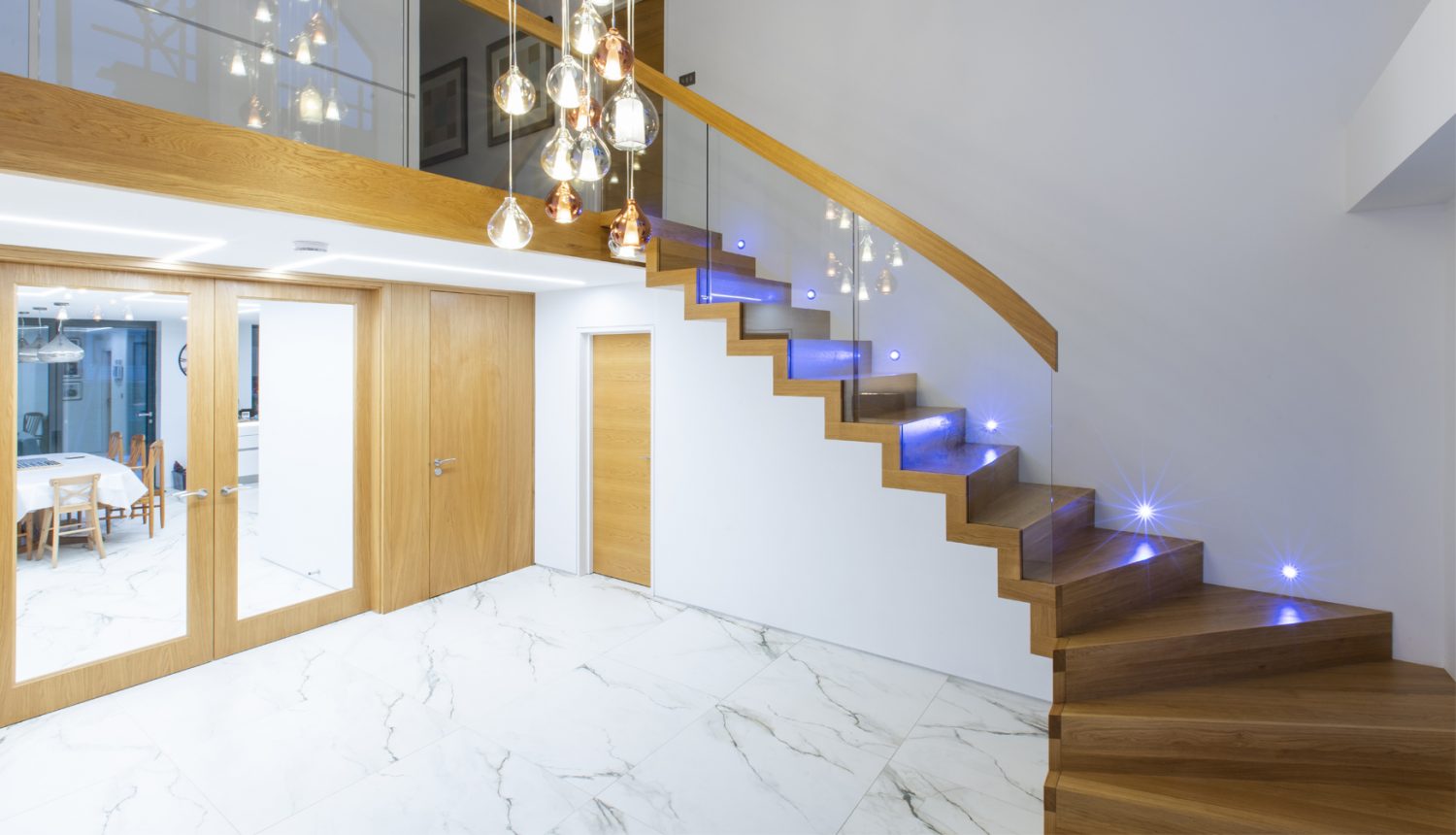 You won`t find another house with a staircase the same as yours
Solid oak zigzag staircases with glass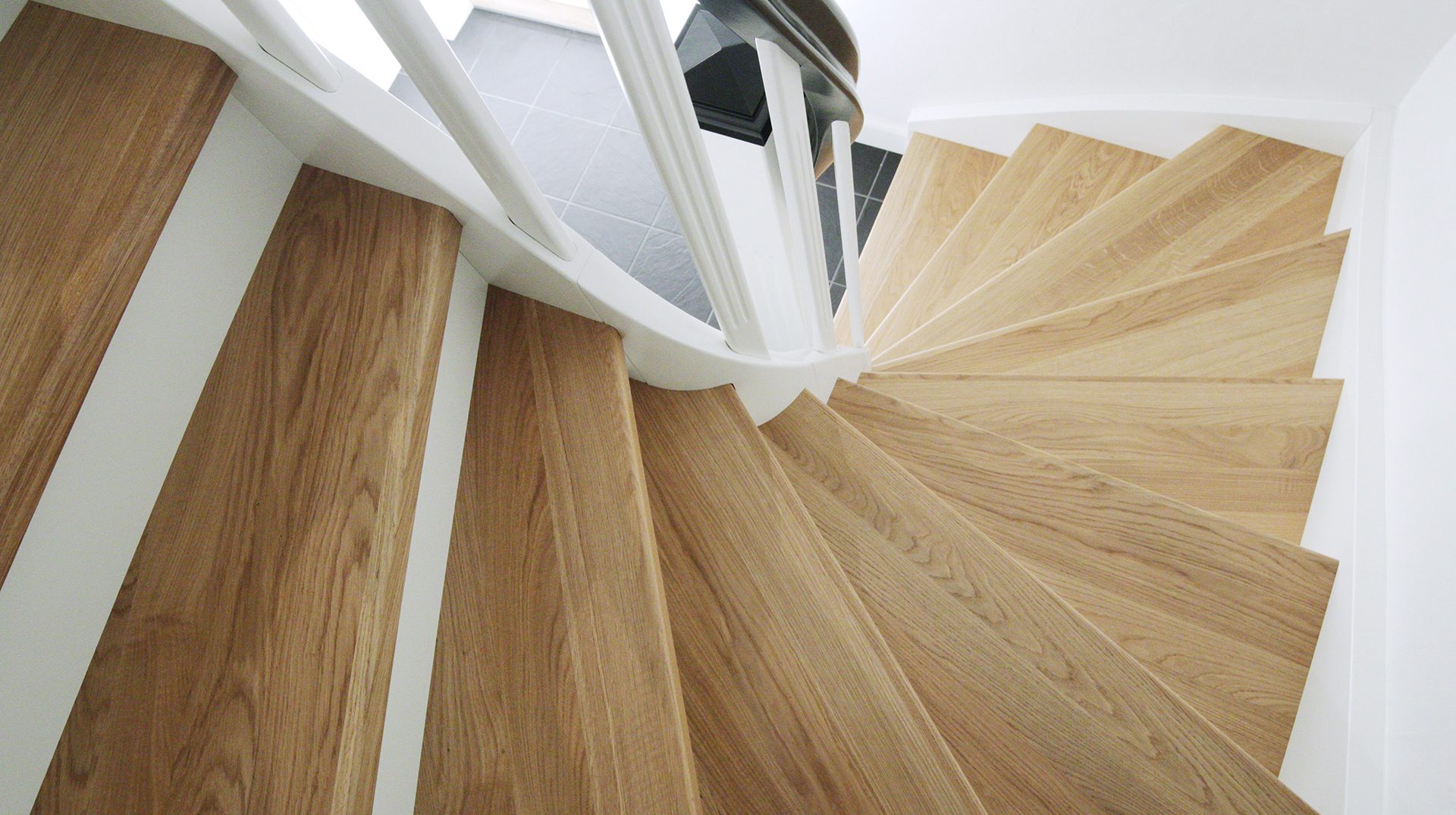 You won`t find another house with a staircase the same as yours
Curved hardwood constructions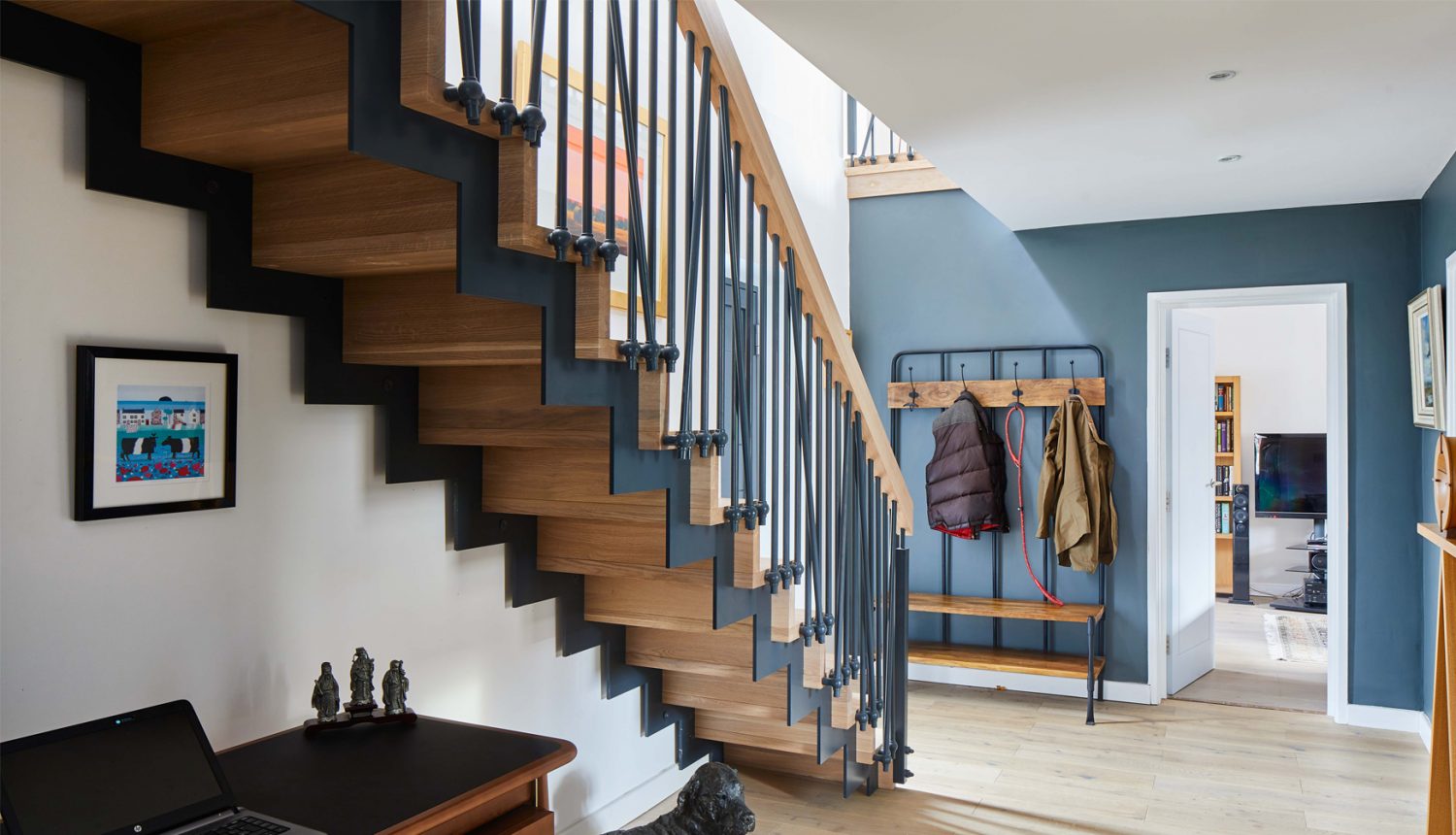 You won`t find another house with a staircase the same as yours
Zigzag stairs with custom made metalwork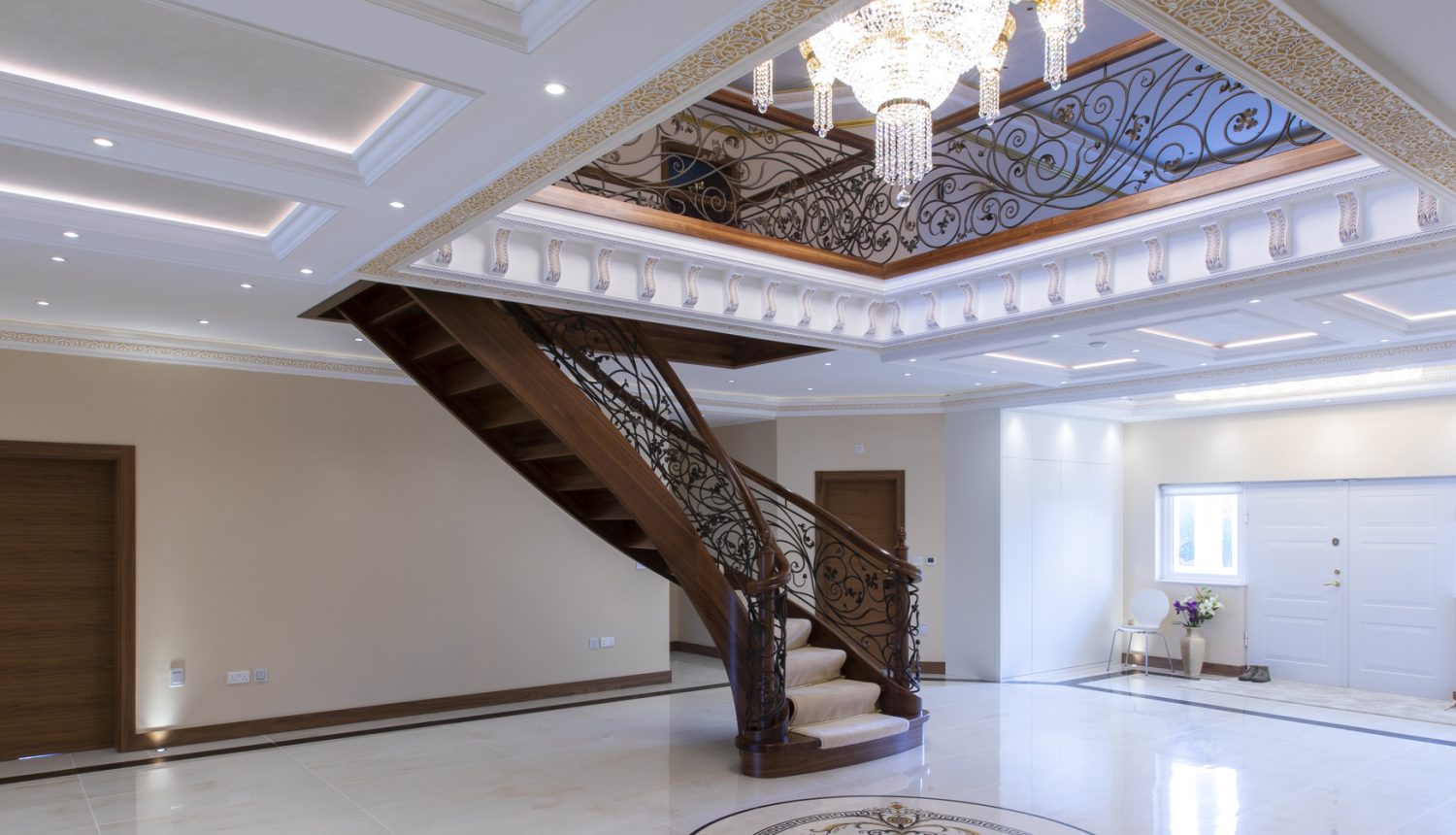 You won`t find another house with a staircase the same as yours
Stairs made from grade prime
Black American Walnut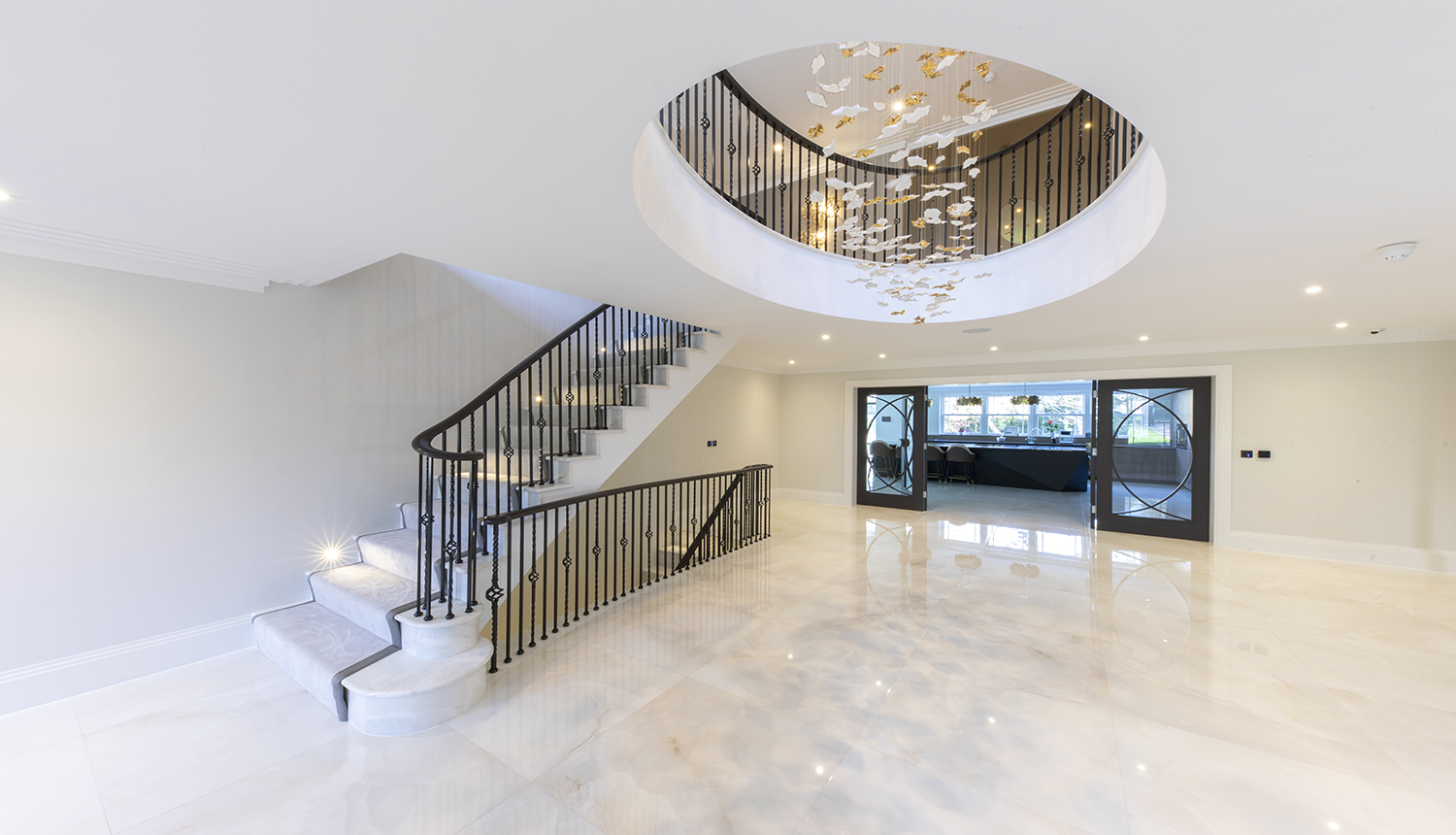 You won`t find another house with a staircase the same as yours
Marble stairs with oak handrail
Exquisite Bespoke Stairs in the UK
Leading Designer and Manufacturer of Luxury, Handcrafted, Custom-made Bespoke Staircases
Specialising in the design, craftsmanship, and installation of luxury bespoke staircases in the UK, we seamlessly blend artistic elegance with precision engineering to transform distinguished spaces. Utilising the finest woods, metals, and glass, our creations are a symphony of class, refinement, and luxurious sophistication, reflecting the epitome of upscale living.
Our diverse portfolio beautifully displays designer staircases, whether for straight or curved applications, serving as architectural centrepieces in premium residences and enhancing the intrinsic aesthetic value of each environment. The meticulous attention to detail and superior craftsmanship ensure each staircase is a unique masterpiece, tailored to individual architectural requisites and personal preferences.
We proffer a comprehensive suite of services, encompassing every facet from conceptual design to manufacturing and meticulous installation. Our collaborative approach ensures bespoke solutions, meeting distinctive needs and visions, articulated through 3D CAD representations, architectural drawings, or personal conceptualisations. Our personalised and professional service guarantees the harmonious integration of timeless elegance and unparalleled quality within each creation.
Within our advanced workshop, our adept artisans meticulously fashion each component, exploring a myriad of innovative designs and styles, including hardwood, winder, oak stairs, and diverse options incorporating LED and glass features. We are proficient in crafting a wide spectrum of styles including helical, cantilevered, turned, floating, zig-zag, and spiral stairs, adapting to varied architectural nuances and interior design philosophies.
With a heritage spanning over three decades, we have sculpted luxury bespoke staircases that are synonymous with aesthetic refinement and functional brilliance. Our steadfast commitment to exemplary quality is underscored by our 5-year warranty, assuring enduring durability and addressing concerns related to timber, construction, and installation. The meticulous selection and crafting of premium materials elevate our creations as the zenith of enduring elegance and architectural innovation.
The journey of crafting each staircase is a testament to our profound passion for design excellence and our unwavering dedication to achieving perfection. The amalgamation of innovative design principles, skilled craftsmanship, and superior materials culminates in visually captivating creations that are structurally impeccable and reliable. It is this relentless pursuit of excellence and our bespoke approach to every project that affirm our status as the preferred purveyor of luxury staircases in the UK.
Beautiful Staircases
Hand-Crafted to Perfection
We design, manufacture, and install bespoke staircases for a wide range of clients. For over 35 years, our skilled artisans have masterfully executed custom-made stairs with the finest materials.
estimate your project for free
Contact us
Request A Free Quote
From steel stairs with bespoke metalwork to spiral stairs with intricate, delicate carpentry, we can manufacture stairs and related products to any specification. To find out more about our products and services, please contact us.
Products
Testimonials
What customers say about us
Testimonials